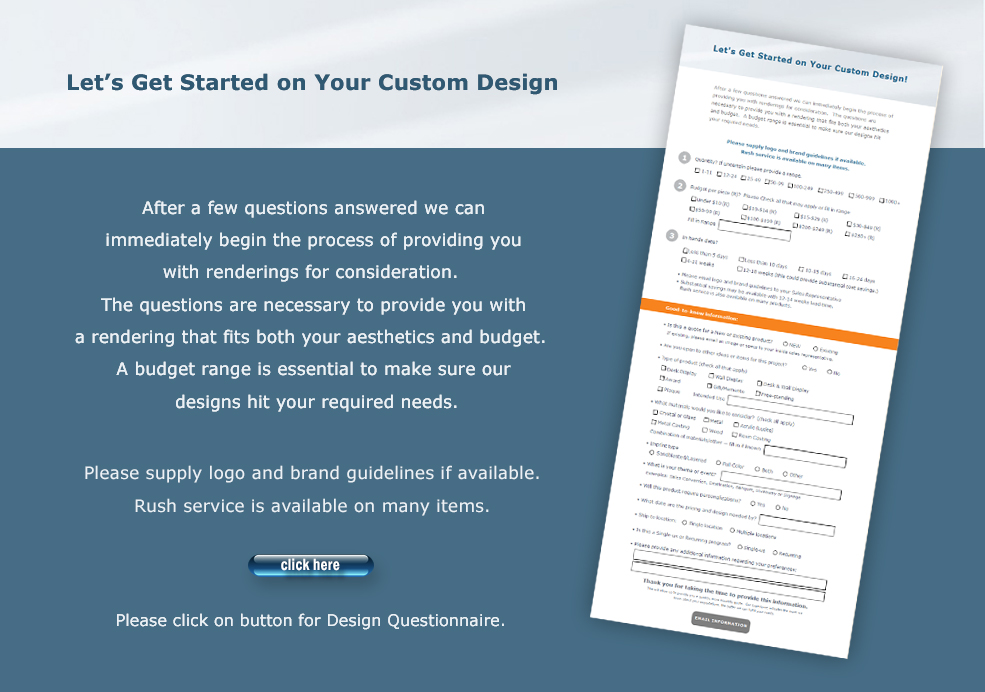 Well, it's simple. Exceptional achievement
deserves special recognition!

We are measured by
the company we keep
Many of which have been fortune 500 companies as well as world renown associations.
. . . . . . . . . . . . . . . . . . . . . . . . . . . . . . . . . . . . . . . . . . .

Below is a Gallery of Projects we have worked on in the past
. . . . . . . . . . . . . . . . . . . . . . . . . . . . . . . . . . . . . . . . . . .

FREE Custom Award Renderings
. . . . . . . . . . . . . . . . . . . . . . . . . . . . . . . . . . . . . . . . . . .
. . . . . . . . . . . . . . . . . . . . . . . . . . . . . . . . . . . . . . . . . . .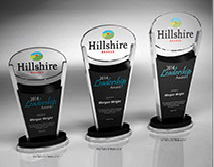 With the help of Pacesetter designs, preproduction samples, and on-site expertise, the distributor closed the deal and placed a stocking order for over $20K+ with releases starting a month later. The program has been going strong for 4 years and running.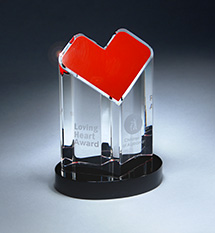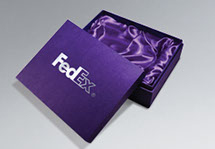 Several studies indicate that employees rank acknowledgment of their efforts more important than many other means of motivation.
Contact your distributor and they will connect you with one of their custom recognition specialists.
Customized items are usually proudly displayed by the recipient in their place of employment or in their home.
The process of creating custom designs is simple. It only takes a brief discussion to get started. Within 24-48 hours you will receive a FREE rendering of what we propose is a potential option for consideration.
From this initial image we collaborate and re-design as required to fulfill your vision. We are totally committed to the process until you are completely satisfied with the item and price.
With 50+ years in custom designing we have produced thousands of recognition gifts.
The process is quick and easy and renderings are FREE.
Custom orders generally
start at a quantity of 25
Frequently, quantities of 100+
can be more affordable than
many stock items
FedEx wanted to stay with the same design but wanted to give their new distributor an opportunity to quote on the project. It would be hard to win just on pricing because of the previous relationship. However, Pacesetter went above and beyond providing a competitive quote for the same crystal award. Without instruction from the distributor, Pacesetter designed and produced a custom FedEx presentation box option for each crystal award. Even though our pricing was a little higher, because of the custom box option, the distributor won the bid. This program has resulted in 700 awards per year with net order being over $40K.
Stocking orders are placed in November for blank awards in custom boxes which arrive in mid-February. Personalizations are provided in March with art proofs created and approved within 5 days. Pacesetter drop-ships all awards domestically and internationally with product arriving to each FedEx employee by April 1st. Pacesetter then stocks the unused awards for the following year. This program is currently in its 5th year and going strong.
After a brief discussion of your initial thoughts regarding your (text, logo, personalization & theme) and intended use we will provide one or all of the below types of renderings.
From concept to finished items, our ultimate goal is to exceed your expectations. We provide one on one attention to all of your design and finished product needs. Your recipients will proudly display their award/gift in a prominent location, as a constant reminder to their achievement.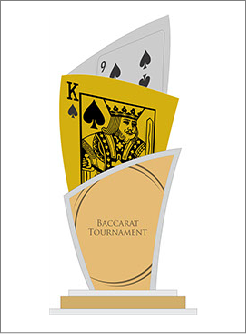 Sketches
Free pencil sketches will be provided when we mutually establish a theme, quantity,
budget and time-line.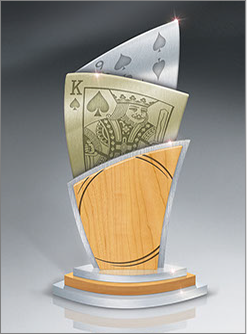 Virtual Rendering
We can immediately create a virtual rendering when we have enough information regarding theme, quantity, budget and time-line.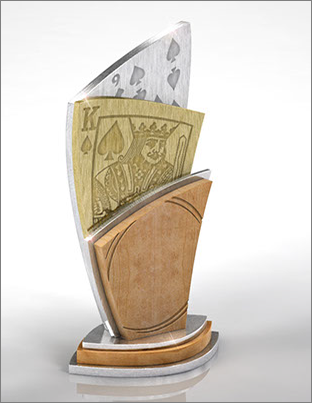 3-D CAD drawing
Some designs require the ultimate design visuals. This may require a design fee and will be discussed prior to implementation
A Distributor took over an awards program that was in place for many years, but was not happy with the overall quality and wanted to freshen up the look. They needed 3 levels of awards and wanted mixed substrates, specifically metal, black and clear; along with the full color capability for their logo.
The distributor opted to bring one of our Pacesetter reps on the call with them to help close the deal and answer any questions the customer had about switching to the new design.
One of our Pacesetter team member received a call from a distributor to design a custom crystal heart award for AHA, they needed it in their hands within 6 weeks (typically custom crystal awards is a 10-15 week lead time as we source most custom crystal overseas).
Designs were rendered within 24 hours and approved by the distributor in 3 days. A preproduction sample was ordered and delivered from overseas a week and a half later. Once final approval was given an order was placed for 100 pieces. To meet the distributor's deadline, Pacesetter air-delivered the items and successfully fulfilled the job in under 1.5 months-- which would typically have taken 5 months. The program is currently in its second year of repetition.
A distributor came to us after signing FedEx to a contract with the idea of presenting award options. Our design department created custom award options and put together a presentation packet that would be presented at their next meeting. During the course of that process an ongoing custom award project came up, in which FedEx already had a relationship with a different distributor for 11 years, for that specific job.
Custom Designs Are
Often Less Expensive
Than You Would Think